We have talked about the issue of undocumented or illegal immigration, but there have been various paths for the undocumented to gain legal status. In the COVID era some countries have rewarded frontline or essential workers with amnesty or citizenship. For example, last December, France granted accelerated naturalization to frontline workers: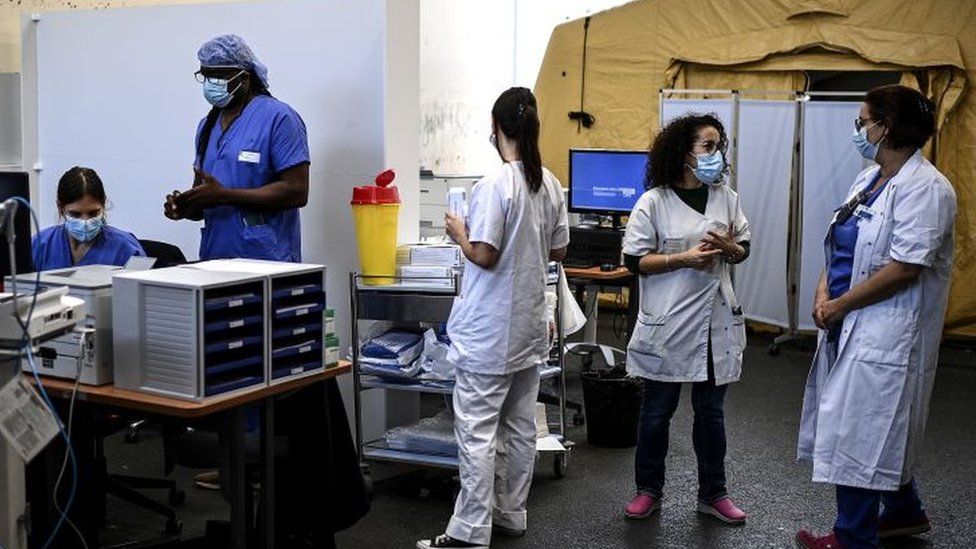 Hundreds of immigrants in France working on the coronavirus frontline have had their service to the country recognised with fast-track citizenship.
The interior ministry invited residents helping with efforts against Covid-19 to apply for accelerated naturalisation.
More than 700 have already been granted citizenship or are in the final stages of receiving it.
They include healthcare professionals, cleaners and shop workers.
Frontline workers around the world have been exposed to Covid-19 at a high rate with many dying from the disease including doctors and nurses.
France is in the top 10 countries worst hit by coronavirus infections, with more than 2.5 million confirmed cases and close to 62,000 deaths.
More recently, in the U.S. Congress is considering amnesty, or legalization for essential workers:
The House Judiciary Committee on Monday began considering a pathway to citizenship for illegal immigrants who were essential workers during the coronavirus pandemic, as well as Temporary Protected Status holders and illegal immigrants who were brought to the United States as children, as part of their $3.5 trillion go-it-alone "Build Back Better" social programs spending bill.
Democrats estimate that all the immigration provisions together could provide a pathway to citizenship for some 8 million people.
But it is not clear if the provisions will stay in the bill, which Democrats are advancing through a budget reconciliation process that bypasses the need for support from at least 10 Senate Republicans due to filibuster rules. Bills in that process are not allowed to concern measures "extraneous" to the budget.
https://news.yahoo.com/essential-workers-among-8-million-211700847.html