By Fatma Katr
In a world where education is constantly developing, curriculums are rapidly adopting new learning techniques and content that grasp world reality. Case studies and coursework relevant to real-life situations are some of the best ways students can practically apply what they learn, instead of only debating something in the abstract. 
Although educational content is more plausible and effective with students when it tackles real-life situations, it is prone to include unsettling parts. Those parts are originally integrated in the texture of life in this world that could be experienced by anyone—but the ethics of exposing these real-life scenarios to students, who may or may not have actually experienced them, during a classroom is controversial. 
The use of trigger warnings in higher education institutions to caution students of potentially distressing or unsettling content used in the learning process has become an ethical debate. This article examines the effectiveness of trigger warnings, and the ethical grounds for the practice.
What qualifies as a trigger

Effectiveness: Consequence of using "trigger warnings" 

Is it a mean of censorship and an excuse for students to skip class or an assignment?

Common use of trigger warnings and their alternatives
What qualifies as a trigger

People often interpret trigger warnings differently and use them differently. Some professors may use trigger warnings at the beginning of a course, while others may offer students readings or certain assignments that would convey the same learning purpose of that potentially disturbing content. The practice around the use of trigger warnings, and whether it is worth the cost of personal growth and learning experience, has become ethically questionable according to critics.
One way to determine the importance and validity of using trigger warnings is through defining what qualifies as a trigger first. Adjunct Professor of Sociology at Western University Douglas Mann strongly opposes the use of trigger warnings, but said that nothing really qualifies as a "trigger" except for graphic and real violence. 
"Students should not be shielded from reality if you want them to stop being children and to grow up. Trigger warnings infantilize them," he said.
Religion Professor at Salem State University James Gubbins has been using the warning approach with his students; however, he prefers to describe it as a "statement guiding students' expectations regarding the course."
In his syllabus, Gubbins uses a statement to warn students about potentially disturbing content, yet also enlighten them that emotional upheaval is an important part of learning religious studies. 
Gubbins' statement reads: "This course uses public and anonymous forums for all of us to express our views on various aspects of the course. Please note that none of our readings should be considered objective, unbiased accounts of each religion. Each of our readings is academically sound while also being limited and biased towards some interpretations of their traditions vs. others."
Effectiveness: Consequences of using "trigger warnings" 
While determining what qualifies a content to be triggering may highlight the scenarios in which warnings should be used. A study released earlier this year by Clinical Psychological Science claimed the practice as ineffective to the learning purpose.
The authors conducted a series of experiments on more than 1,000 people, comprised of psychology students at Victoria University in New Zealand and a number of internet users. The experiments meant to examine what affects people's ratings of negative material and causes symptoms of distress, such as intrusive thoughts or avoidance.
Students participating in the experiment watched and read content about car accidents and domestic violence. Some of them were cautioned about the content, while others were not. The findings revealed that trigger warnings were neither meaningfully helpful nor harmful—people reported similar levels of negative affect, intrusions, and avoidance regardless of whether they had received a trigger warning.
"Taken together, our findings show that trigger warnings are at best trivially helpful. But this conclusion comes with at least three caveats and limitations," wrote the study authors. These being:
They did not recruit participants with a history of PTSD, anxiety or depression, and so do not know how trigger warnings might affect those groups.

They did not ask subjects their socioeconomic status or education level, which limits our ability to characterize the samples.

They only used self-report measures, and cautioned that trigger warnings may have nontrivial effects they did not measure.
The study concluded, "College students are increasingly anxious, and widespread adoption of trigger warnings in syllabi may promote this trend, tacitly encouraging students to turn to avoidance, thereby depriving them of opportunities to learn healthier ways to manage potential distress."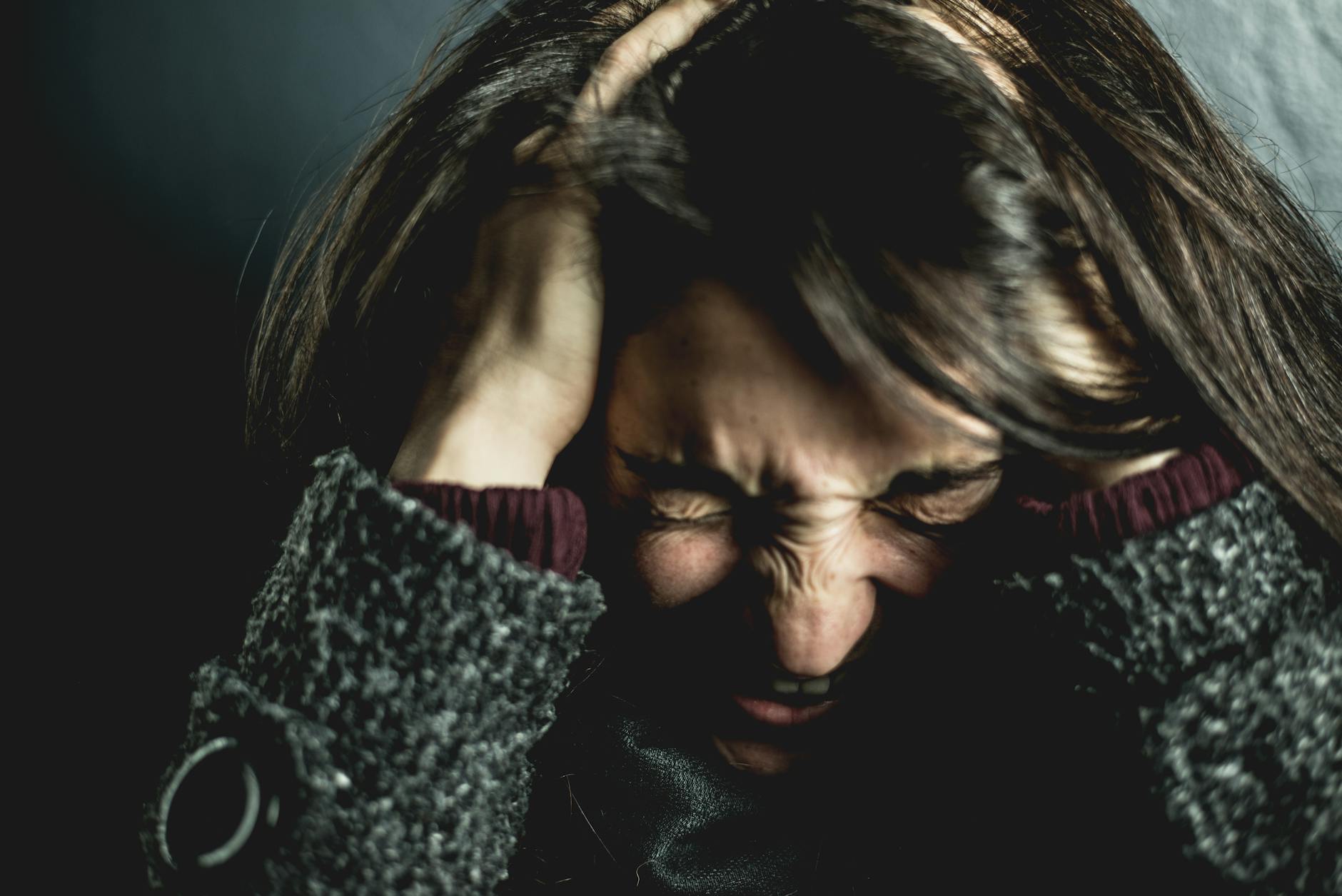 Is it a mean of censorship and an excuse for students?
It is not uncommon that the use of trigger warnings could be a form of censorship, or even an excuse that a student could use to skip class or an assignment, according to Mann.
"They are both a form of censorship, along with an excuse for both professors and students to avoid dealing with difficult social and political issues," Mann said.
However, educators in higher education institutions maintain that it is part of their jobs to address such issues with rigor. A sensitive teacher will try to reach out to students who are struggling or challenged by course material and help out with its difficulty, according to Gubbins. 
The religion professor recounted an incident where one of his students refused a course reading, describing it as "objectional" sexual subject matter. "She did not want to work on that book due to her religious views," he said. As a way of addressing the problem, Gubbins gave her an alternate material to read. 
Substituting triggering content could be one alternative instead of using warnings. College students are increasingly experiencing anxiety and other mental health issues, and widespread adoption of trigger warnings in syllabi may encourage students to avoid this material—and their opportunity to participate in a prosperous learning process altogether.
This notion was vivid in my personal experience as a post-graduate student. One of my professors typically showcased different short videos in my documentary class, as a means to point out filming techniques and camera education. While she never used trigger warnings, some of the videos contained cautions of the material to be played beforehand.
One video in particular had that caution, and while it prepared me to expect the worst of graphic scenes, the warning was still ineffective to me. The video was about a very stressful, dangerous birth and depicted the suffering of a woman during the birth of her child. The filming of her facial expression, the suffering she was enduring, as well as the aftermath of her going into a coma after her baby was born, was all stressful for me to watch. 
Despite the video's warning—and my professor laughingly pointing that this may be an "unhappy" video—I could not avoid feeling noxious and a little out of breath as a student, and more so as a woman. I remember that after having a short coffee break, I did not want to return to class. It would have been equally useful to learn about camera and filming techniques through different material, especially considering that this was the actual core of the course not anything else.
Common use of trigger warnings & its potential alternatives
There is no concrete data confirming the wide use of trigger warnings across high education institutions, but a 2015 survey conducted by the National Coalition Against Censorship revealed that the majority of professors opposed specific trigger warnings, claiming that they threaten academic freedom. Around 23% of the professors surveyed said they used trigger warnings several times or regularly.
Gubbins pointed out that there are no pressing talks about the use of trigger warnings among educators, the same way the topic is pressed in social media, for example. He believes that teachers and educational institutions need to create an atmosphere and culture of learning, and a culture open to new challenges. 
"It also needs to be a caring culture where each person is valued and shown respect," he added.
While the notion of using trigger warnings or not in the learning process may not be as effective to discuss as the nature of the educational culture in an institution, avoiding the use of warnings in class may encourage students to counter their fear, according to Mann. 
"It will make students better informed and able to think critically," Mann concluded.
Additional reading material on the subject:
Forbes – Colleges, don't be so quick on the trigger warnings. They may misfire.
Inside Higher Ed – The one time only trigger warning
The Atlantic – Do trigger warnings work?
---
About the author
Fatma Katr
Fatma is a multimedia journalist who has reported on different beats including politics, business, education, genders issues, human rights and foreign policy. Her reporting is focused in the Middle East region where she majored in print and electronic journalism.